Upcoming Events
Submitted by

admin

on 29 November, 2011 - 22:33
Coming soon
Tuleap Team will be participating in several events over the coming months. Contact us to schedule a time to meet with a member of the crew.
Solutions Libres & Open Source
Enalean aura le plaisir de vous (re)rencontrer à la 15ème édition du salon Solutions Libres et Open Source les 28 & 29 mai au CNIT-Paris.
Le
stand Enalean est situé dans l'allée centrale
.
Venez échanger avec nous, découvrir la nouvelle version Tuleap 6.0 et faire vos tests par vous même!
Cette année le programme des conférences est structuré selon une approche métiers. Les sessions seront ainsi organisées en fonction de trois types de profils :DSI et RSI, développeurs et administrateurs systèmes,responsables marketing, communication et ecommerce.
En parallèle, se tiendront les Assises du Libre. Enalean interviendra lors de la table ronde "Stratégie d'innovation". L'objectif est de donner la parole à une série d'acteurs économiques importants ayant intégré le choix du libre dans leur stratégie d'innovation. Enalean étant le premier éditeur à livrer sa solution ALM 100% en version libre, Laurent CHARLES, Président, expliquera pourquoi nous avons fait ce choix stratégique.
Rejoignez-nous le Mercredi 29 Mai, à partir de 16h30, salle Monet.
Plus d'infos: http://www.solutionslinux.fr/
Enalean at EclipseCon2013
We are very pleased to announce that for the first time Enalean, alongside Ericsson will be present at EclipseCon 2013 North American of March 25 to 28, 2013 in Boston.
This event gives the floor to members, companies and professionals of the Eclipse community and the world of software development. These four days are a time for discussion and sharing about innovations, new concepts, tips and best practices today.
During the ALM Connect track, Manuel Vacelet from Enalean and Tuleap Team and Domenic Alessi from Ericsson, will share their common experience about the interests of adopting agile methods and the use and development of open source tools within large enterprises.
See you Thursday, March 28 from 11:45 to 12:20 to learn all about Tuleap Open ALM, the first Open Source Enterprise Grade ALM, and the usage of agile methods in the world of big companies!
Contact us to schedule a time to meet with a member of our team during this event.
Libre Software Meeting (Rencontres Mondiales du Logiciels Libres)
LSM is a non-commercial cycle of conferences, round tables and practical workshops based on Libre Software and its uses. Its aim is to provide a platform for Libre Software users, developers and stakeholders. This year, the LSM will be organised in Brussels from 6th to 11th July 2013 by a collective of local associations, with the support of public and private partners.
Access is free of charge and open to all.
More info :
http://2013.rmll.info/en/index.html
Past events
Tuleap Team has participated in the following events:
 
Enterprise April Camp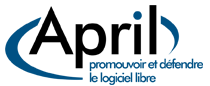 To start 2013, we will particiapte to the APRIL Enterprise Camp on January 24 in Paris . This year will talk about "Promoting innovation with open source software." It will be also the opportunity to meet French free software players (users and providers) to discuss about that free software is a source of innovation for companies, associations, government ...
The event is organized around two phases: in the morning testimonies and barcamp afternoon to exchange, and also debate about concrete solutions with all participants.
For any information or suggest topics for reflection or speakers visit the wiki.
 
Open World Forum
Tuleap team will participate to the Open World Forum, the leading global forum bringing together decisions-makers, developers and users from all over the world to cross-fertilize Open technological, business and societal initiatives to shape the digital future. This year it will be heald on the 11th to 13th October at EUROSITES GEORGES V in Paris.
We will give a talk at the Open Forge Summit about how "Open Source and Agility , faster innovation for Tuleap forge". This is the abstract:
Main innovations and good practices in software engineering are propulsed by free communities. As an example, just look at SVN, Git or Hudson/Jenkins that are proof their efficiently. Enterprises where software innovation is a key for being competitive know that very well. That's why they widely deploy free softwares within their development teams. To tailor these softwares to their process and needs, enterprises choose between: asking an IT service company to make specific developments, investing in an on-site-team or waiting for next version of softwares.
To offer them an alternative, Enalean team decided to offer an innovative approach, implementing agile and open source principles.Indeed, gathering the assets of open source and agility faster innovation and new developments for forges. Tuleap customers, mainly worldwide industrial organizations, have quickly understood the gains: efficient contributions and exchanges, quality developments that really match their needs while staying free and independent.
The discussion will share feedback on customers stories and keys to succeed with a such approach.
Sign-up: www.openworldforum.org
Progiciels
Enalean sera présent à
Expo-Progiciels, le rendez-vous de la performance industrielle
en Rhône-Alpes. Cet évenement aura lieu le
18 Octobre 2012 à Annecy et vous propose plus de 50 conférences, ateliers et jeux d'entreprises et la rencontre avec 80 exposants.
Laurent CHARLES, Président d'Enalean, animera une conférence de 11h à 12h : L'ALM agile, le Lean appliqué aux développements logiciels
Résumé:
Aujourd'hui, toute Recherche et Développement dans l'industrie conçoit ou utilise du logiciel. Entreprise industrielle, vous connaissez les principes et les bénéfices du Lean pour votre industrie. De la même façon, vous pouvez industrialiser votre production logicielle et obtenir des résultats probants à court terme:
Accélération des cycles de production
Meilleure qualité des produits
Augmentation de la productivité et de la motivation des équipes
Réduction des couts
Venez apprendre comment industrialiser vos développements logiciels: enjeux, bonnes pratiques, success story, vous prendrez conscience d'un nouveau challenge.
Sur notre stand 49 -Espace Rose, nous vous proposerons tout au long de la journée : mini-séminaire sur les enjeux de l'ALM pour votre entreprise, des démos de la suite Tuleap, des auto-évaluations, des quizz…
Programme des conférences, infos pratiques et inscription: www.expo-progiciels.com
Agile Grenoble
Enalean est sponsor de l'Agile Grenoble 2012
. Cet évènement organisé par le
Club Agile Rhône-Alpes
est devenu incontournable: il prévoit d'accueillir plus de 500 professionnels de la région sur une journée et proposera plus de 40 sessions dans des domaines variés de l'Agilité, Lean, Management, Jeux, Ingénierie du logiciel.